Welcome to the ReferNet Croatia website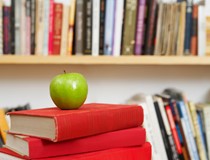 Welcome to the ReferNet Croatia website. Here you can find more information about the activities of ReferNet Croatia, information and national contact details for the ReferNet network, info About Cedefop and its activities, and you can also view and download publications from the ReferNet network and Cedefop.

New framework for promoting lifelong learning and adult education
The Agency for VET and Adult Education has presented the results of the Survey on adult education in 2017 and the Strategic framework for promotion of lifelong learning 2017-21, developed within the ESF project Promotion of Lifelong Learning. more
Education for better immigrant integration
Croatia has a lot of experience of the impact of immigration. Two decades ago the country experienced a huge inflow of the immigrants from neighbouring countries (over a half of a million) affected by the war. Now, immigrant numbers are much lower and these are mostly refugees from non-EU countries. more
Introducing microcomputers in education
Croatia presented its ambitious PROMikro project which will use microcomputers to introduce digital literacy elements into various elementary school classes and extracurricular activities more
Croatia: Vocational Education and Training in Focus
VET has been receiving much attention recently from policy makers and stakeholders, specifically dual education. more
Cedefop delegation discusses VET cooperation in Croatia
A Cedefop delegation headed by Director James Calleja took part in a forum on vocational education and training (VET) promotion in Zagreb on 26 May and met with Croatia's Minister for Education and Science Pavo Barišić to discuss the ongoing cooperation between the two sides, particularly in the field of apprenticeships. more
VET Schools Self-Assessment Teacher-Training Events
The Agency for Vocational Education and Training and Adult Education has held from 13th to 27th March 2017 four regional workshops about self-assessment, supported through the Erasmus+ project European Quality Assurance in Vocational Education and Training: National Reference Point (EQAVET NRP). more
e-Schools - Digitalisation of schools in Croatia
Project e-Schools is underway, whose goal is to achieve a higher level of digitalisation in all Croatian schools. more
Application of the European credit system in vocational education and training (ECVET)
Since January 2012, Croatia participates in ECVET as a part of European Commission project National teams of experts. more
New strategic framework VET System Development Programme 2016-20
Croatian Government adopts the new VET System Development Programme 2016-20. more
Comprehensive Curricular Reform update
After a year of implementation, the first round of Croatian Comprehensive Curricular Reform is complete. more
RSS Feed
Cedefop VET opinion survey country reports available online

Does vocational education and training (VET) have a positive image in Slovakia or Spain? How likely are VET graduates to continue to higher education in Cyprus or Germany?

more...

Iceland: VET stakeholders introduce new higher education qualification

Germany: enquiry committee on vocational education in the digital world

Where and how should VET be adapted to the demands of the digital workplace? How can the strengths of the system be further developed and possible access barriers reduced?

more...